Brasiguaio Identities: An outcome of the pursuit of land across the Brazilian and Paraguayan shared border region
Abstract
The movement of people between places is far from being a new or isolated phenomenon and is happening more often than before. This is also the case for individuals who moved from Brazil and Paraguay. Based on the existing literature as well as on data gathered in the landless camp Antônio Irmão, also known locally as the 'Brasiguaios landless camp' in Itaquiraí in the state of Mato Grosso do Sul, Brazil, this article explains how their search for a piece of land in either Brazil and Paraguay influenced the formation of the Brasiguaios identities. First, I briefly approach the foundation of transnationalism scholarship, which guided my research. Next, I demonstrate how land policies in Brazil and Paraguay, aimed at developing their respective border regions, played a role in the migration of Brazilians to Paraguayan and then the return of a number of them to Brazil. Last, I share the narrative of individuals in the Brasiguaio landless camp in the pursuit of land in either country. At the core of my argument is that the Brasiguaio identities of this landless group result from their pursuit of land rather than from migration processes.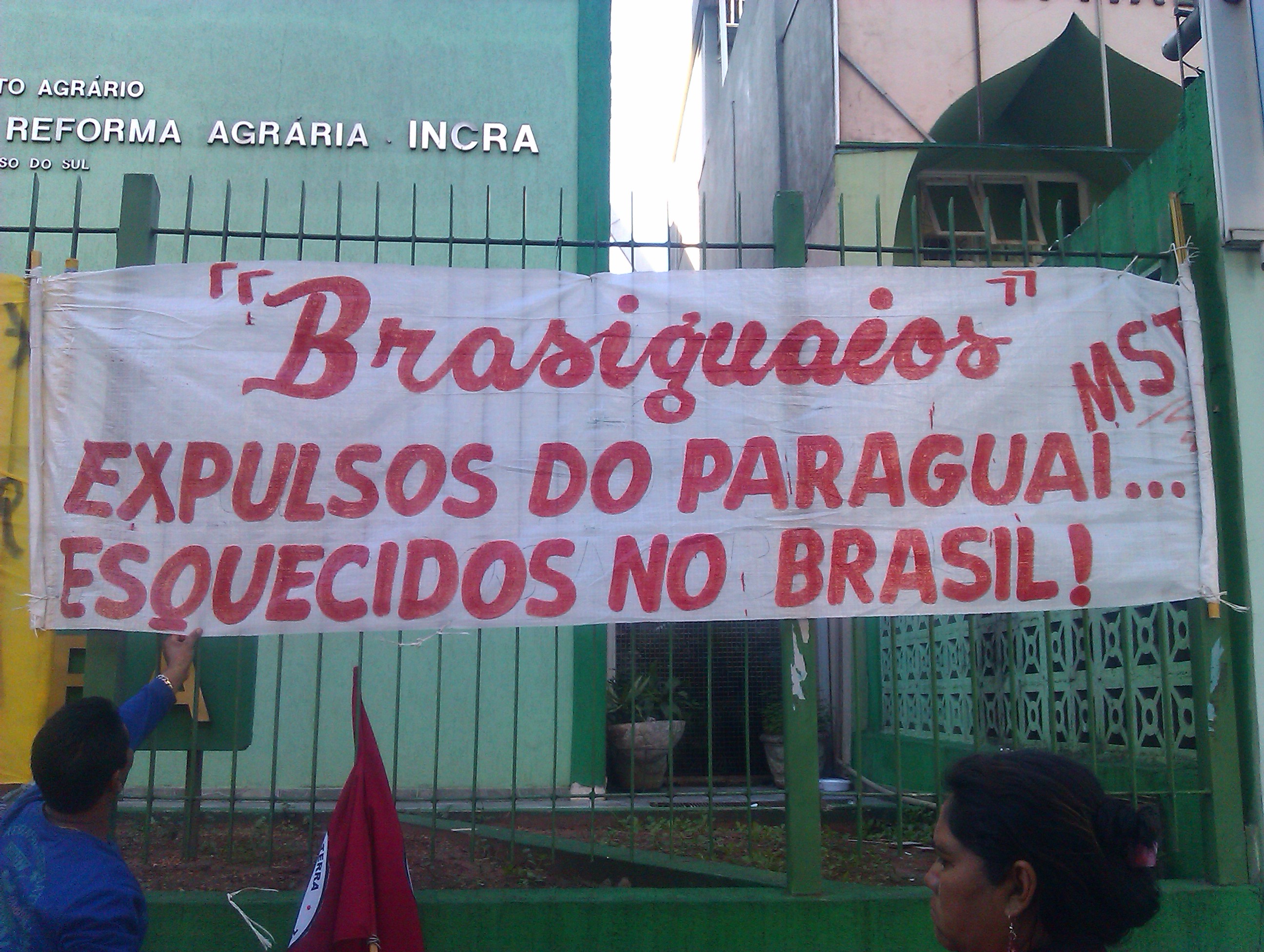 How to Cite
. Brasiguaio Identities: An outcome of the pursuit of land across the Brazilian and Paraguayan shared border region.
Exchanges: the Warwick Research Journal
, [S.l.], v. 5, n. 1, p. 41-57, oct. 2017. ISSN 2053-9665. Available at: <
https://exchanges.warwick.ac.uk/article/view/205
>. Date accessed: 23 apr. 2018.
Keywords
migration; borders; transnationalism; Brazil; Paraguay; Brasiguaios
This work is licensed under a Creative Commons Attribution-NonCommercial-ShareAlike 4.0 International License.
Authors who publish with this journal agree to the following terms:
- Authors retain copyright and grant the journal right of first publication with the work simultaneously licensed under a Creative Commons Attribution Non-Commercial Share Alike License that allows others to share the work with an acknowledgement of the work's authorship and initial publication in this journal, providing it is not used for commercial purposes and any derivative work is shared with the same license.
- Authors are able to enter into separate, additional contractual arrangements for the non-exclusive distribution of the journal's published version of the work (e.g., post it to an institutional repository or publish it in a book), with an acknowledgement of its initial publication in this journal.
- Authors are permitted and encouraged to post their work online (e.g., in institutional repositories or on their website) prior to and during the submission process, as it can lead to productive exchanges, as well as earlier and greater citation of published work (See
The Effect of Open Access
).