Forêt de Guerre: Natural remembrances of the Great War
Orlando Prestidge

Northamptonshire Archaelogy ; University of Bristol
Abstract
I will discuss the effect that the Great War had on the medieval woodland landscape of France, and how the cataclysmic destruction of the conflict is now represented, remembered and sometimes even preserved by the presence of post-war woodland. The unparalleled quantities of munitions that tore apart the landscape from 1914-1918 had both physical effects at the time, as well as longer-lasting manifestations that we see today. The first use of chemical weapons, along with the problems posed by their disbursement and disposal, also still affect the soil of the Western Front, as well as the trees and plants that traditionally grew in the region. I will also analyse the deeper and far more ancient significance of forests and trees within French culture, and how this has affected the way that people have interacted with the 'Forêt de guerre' landscape that grew up to replace that lost during the hostilities. 
World War I; 1914-18; Archaeology; Anthropology; Folklore; Landscape; Trees; Forests; Zone Rouge; Historic Sites - France
Downloads
Download data is not yet available.
References
Bausinger, T, Bonnaire, E and Preuβ, 2007, J, Exposure assessment of a burning ground for chemical ammunition of the Great War Battlefields of Verdun, Science of the Total Environment 382: 259–271
Becker, A, 1998, War and Faith, The Religious Imagination in France, 1914-1930, Berg
Conférence de consensus sur le saturnisme à Lille les 5 et 6 novembre 2003
Coombs, R.E.B, 2010, First ed. 1976, Before Endeavours Fade: A Guide to the Battlefields of the First World War, After the Battle.
Crews, J, 2003, Forest and tree symbolism in folklore, Unasylva 54: 37-44
Crow, P, 2001, Trees and Forestry on Archaeological sites in the UK: a review document, The Research Agency of The Forestry Commission
Delarue, P, 1956, The Borzoi Book of French Folk-Tales, Alfred A. Knopf, Inc., New York
Fleuriot, L, 1980, Les Origines de la Bretagne. Payot.
Food and Agriculture Organization of the United Nations, 2005, Forests and war, forests and peace, State of the World's Forests 2005: 116-123
Forestry forum website http://www.forestryforum.com/board/index.php?topic=13980.0;wap2
Garden Gateways website, 2011, http://gardengatewaysphototours.com/gardens/gardenlocator.html
Haven Smith, C and Hill, C.R, 2010 (First ed. 1920), Rising Above the Ruins in France: An Account of the Progress Made Since the Armistice in the Devastated Regions in Re-establishing Industrial Activities and the Normal Life of the People, Kessinger Publishing USA
Jones, O and Cloke, P.J, 2002, Tree cultures: the place of trees and trees in their place, Oxford: Berg
Krech, S, McNeill, J.R, and Merchant, C, 2004, Encyclopedia of world environmental history (Volume 3), London, Routledge
Markale, J and Pellerin P, 1994, Une histoire de la Bretagne. Éditions Ouest France
Moore, Major B, 1919, French Forests In The War, American Forestry 25: 1113-1136
Muir, R, 2005, Ancient Trees, Living Landscapes, Stroud: Tempus
Parker Pearson, M, 2007, Stonehenge Riverside Project: New Approaches to Durrington Walls, http://www.sheffield.ac.uk/archaeology/research/stonehenge/intro.html
Payne, D, 2008, The Woods And Copses: Nature's Fortresses of the Somme on the Western Front, WFA Website (www.westernfrontassociation.com)
Pearson, C, 2008, Scarred Landscapes: War and Nature in Vichy France, Palgrave Macmillan
Pearson, C, 2012, Mobilizing nature: The environmental history of war and militarization in modern France, Manchester University Press, Manchester
Pfanz, H.W, 2001, Gettysburg – The First Day, Chapel Hill: University of North Carolina Press
Pujo, J.Y, 2004, Les conséquences de la Première Guerre mondiale pour les forêts et les forestiers français' in Revue Forestiere Francaise LVI, Histoire et Territoires.
Rabouille, E, 1922, La Reconstitution naturelle des forêts dévastées du Nord. — Revue des Eaux et Forêts, décembre 1922, pp. 395-401.
Saunders, N.J, 2002, Excavating memories: archaeology and the Great War, 1914–2001, in Antiquity 76, 291, 101–108
Saunders, N.J, 2003, Crucifix, Calvary, and Cross: materiality and spirituality in Great War Landscapes, World Archaeology 35 (1): 7-21.
Saunders, N.J, 2003a, Trench Art: Materialities and Memories of War, Oxford: Berg
Saunders, N.J, 2009, People in Objects: Individuality and the Quotidian in the material culture of war, In, C.L. White (ed.), The Materiality of Individuality: 37-55. London: Springer.
Scheifley, W.H, 1920, The Depleted Forests of France, The North American Review 212: 378-386
Tissot. W, And Kohler. Y, 2013. Integration of Nature Protection in Forest Policy in France, INTEGRATE Country Report. EFICENT-OEF, Freiburg.
Van Meirvenne, M, Meklit, T, Verstraete, S, De Boever, M, and Tack F, 2008, Could shelling in the First World War have increased copper concentrations in the soil around Ypres? European Journal of Soil Science 59: 372–379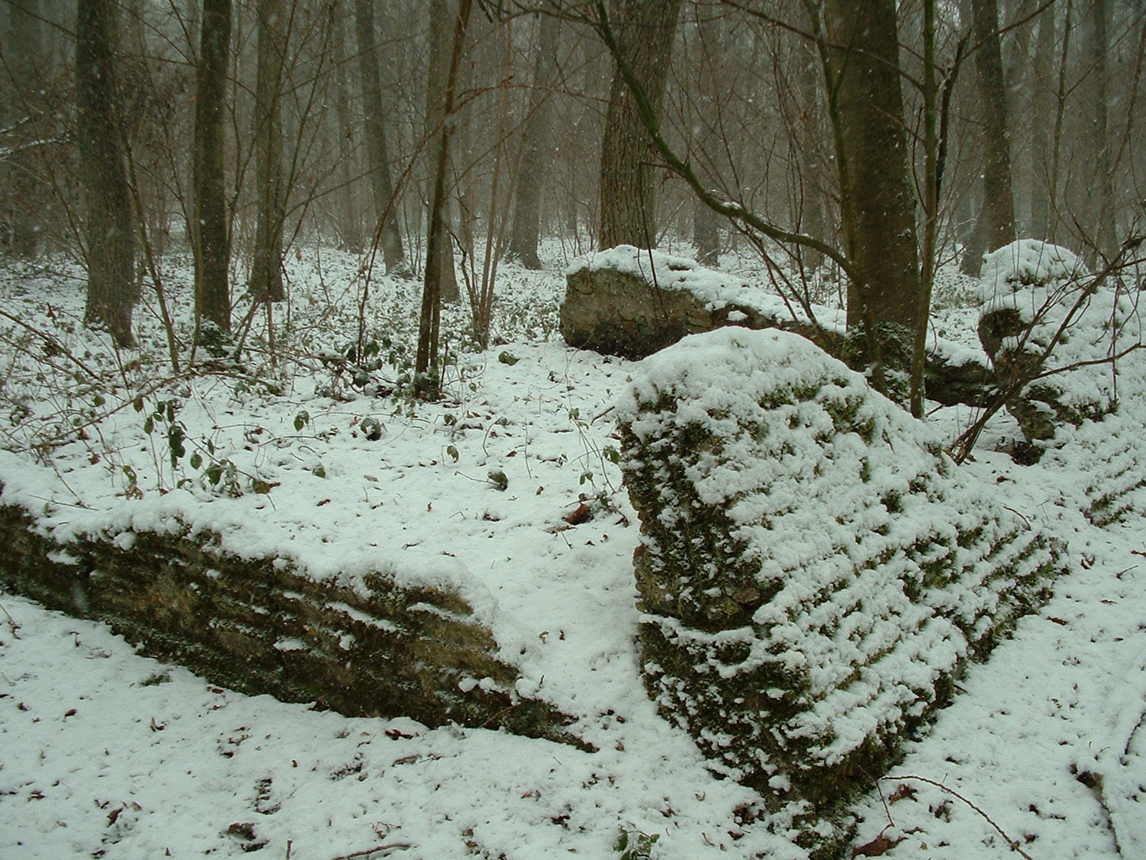 Copyright (c) 2014 Exchanges: the Warwick Research Journal
This work is licensed under a Creative Commons Attribution-NonCommercial-ShareAlike 4.0 International License.
Authors who publish with this journal agree to the following terms:
Authors retain copyright and grant the journal right of first publication with the work simultaneously licensed under a Creative Commons Attribution License (CC-BY), which permits use and redistribution of the work provided that the original author and source are credited, a link to the license is included, and an indication of changes which were made. Third-party users may not apply legal terms or technological measures to the published article which legally restrict others from doing anything the license permits.
If accepted for publication authors' work will be made open access and distributed under a Creative Commons Attribution (CC-BY) license unless previously agreed with Exchanges' Editor-in-Chief prior to submission.
Authors are able to enter into separate, additional contractual arrangements for the non-exclusive distribution of the journal's published version of the work (e.g., post it to an institutional repository or publish it in a book), with an acknowledgement of its initial publication in this journal.

Authors are permitted and encouraged to post their work online (e.g., in institutional repositories or on their website) prior to and during the submission process, as it can lead to productive exchanges, as well as earlier and greater citation of published work. (see: The Effect of Open Access)