Interrogating Practices of Gender, Religion and Nationalism in the Representation of Muslim Women in Bollywood: Contexts of Change, Sites of Continuity
Keywords:
Muslim women, India, Gender, Nationalism, Identity, Hindu-Muslim relations, Representations, Religious discourses
Abstract
Through a discourse analysis of four commercially successful Bollywood films between 2012-2013, this paper investigates Bollywood's role in creation of hierarchical identities in the Indian society wherein Muslims occupy the position of the inferior 'other' to the superior Hindu 'self'. Focusing on Muslim heroines, the paper demonstrates that the selected narratives attempt to move away from the older binary identity narratives of Muslim women such as nation vs. religion and hyper-sexualised courtesan vs. subservient veiled women,  towards identity narratives borne out of Muslim women's choice of education, career and life partner, political participation, and embodied practices. However, in comparison to signs of change the sites of continuity are strongly embedded in the religious-nationalistic meta-narrative that drives the paradigms of Indian femininity/ womanhood. To conclude, the nature of the recent deployment of Muslim heroines in Bollywood  reinforce the hierarchy between the genders (male-female), between the communities (Hindu-Muslim) and between nations (India- Pakistan).
Downloads
Download data is not yet available.
References
Films
Agent Vinod, directed Sriram Raghavan (2012; Illuminati Productions), DVD
Ek Tha Tiger, directed Kabir Khan (2012; YRF Productions), DVD
Ishaqzaade directed Habib Faisal (2012; YRF Productions), DVD
Raanjhanaa directed Anand L. Rai (2013, Eros International), DVD
Literature
Aapola, S. 1997. 'Mature girls and adolescent boys? Deconstructing discourses of adolescence and gender', Young, 5 (4), 50-60
Agnes, F. 2012. From Shahbano to Kausar Bano: Contextualizing the 'Muslim Women' within a Communalized Polity, in Loomba, Ania, and Ritty A. Lukose, eds. South Asian Feminisms. Raleigh, N.C. : Duke University Press
Anand, D. 2007 'Anxious sexualities: Masculinity, nationalism and violence', The British Journal of Politics & International Relations 9 (2): 257-269.
Ansari, U. 2008 'There are Thousands Drunk by the Passion of These Eyes'. Bollywood's Tawa'if: Narrating the Nation and 'The Muslim'', South Asia: Journal of South Asian Studies 31 (2): 290-316.
Bahl, V. 2005. 'Shifting boundaries of "nativity" and "modernity" in south Asian women's clothes', Dialectical anthropology 29 (1): 85-121.
Belliappa, J. 2007. 'Our Palms Are Not Meant Only for Henna: Representations of Professional Women in Contemporary Bollywood Films', International Journal of Diversity in Organisations, Communities and Nations Volume, 6 (5): 11-14.
Chaudhuri, M. 2012. 'Indian "Modernity" and "Tradition": A Gender Analysis', Polish Journal of Sociology 2 (178): 281-293.
Das, R. 2006. 'Encountering Hindutva, Interrogating Religious Nationalism and (En)gendering a Hindu Patriarchy in India's Nuclear Policies', International Feminist Journal of Politics. 8 (3): 370-393.
Dawyer, R 2000. 'The erotics of the wet sari in Hindi films'. South Asia: Journal of South Asian Studies, 23 (2): 143-160
Fazila-Yacoobali, V. 2002. 'Yeh mulk hamara ghar : The 'national order of things' and Muslim identity in John Mathew Mattan's Sarfaroosh'. Contemporary South Asia. Vol. 11(2)
Hirji, F. 2008. 'Change of pace? Islam and tradition in popular Indian cinema'. South Asian Popular Culture 6 (1):57-69.
Islam, M .2007. 'Imagining Indian Muslims: Looking through the Lens of Bollywood Cinema'. Indian Journal of Human Development, Vol. 1 (2): 403-422
Jain, P. 2011. 'From Padosi to My Name is Khan: The Portrayal of Hindu–Muslim Relations in South Asian Films'. Visual Anthropology 24 (4):345-363.
Kandiyoti, D. 1994. 'Identity and its Discontents'. Colonial Discourse and Post-colonial Theory, ed. Patrick Williams and Laura Chrisman:376-91.
Kaur, R. 2002. 'Viewing the West through Bollywood: A Celluloid Occident in Making', Contemporary South Asia, Number 11(2): 199-209.
Khan, S. 2009. 'Nationalism and Hindi Cinema: Narrative Strategies in Fanaa'. Studies in South Asian Film & Media 1 (1):85-99.
Kirmani, N. 2009. 'Deconstructing and reconstructing 'Muslim women' through women's narratives'. Journal of Gender Studies 18 (1):47-62.
Kumar, S. 2013. 'Constructing the Nation's Enemy: Hindutva, popular culture and the Muslim 'other'in Bollywood cinema'. Third World Quarterly 34 (3):458-469.
Malkki, L. 1992. 'National geographic : rooting of people and the territorialization of national identity among scholars and refugees', Cultural Anthropology, 7(1) : 24–44.
Mamdani, M. 2002. 'Good Muslim, Bad Muslim: A Political Perspective on Culture and Terrorism'. American Anthropologist, 104: 766–775.
Menon, N. 2005. 'Between the Burqa and the Beauty Parlour? Globalization, Cultural Nationalism and Feminist Politics'. In, A. Loomba, S. Kaul, M. Bunzi, A. Burton and J. Esty (Eds.) Postcolonial studies and beyond, 134-143. Raleigh, N.C.: Duke University Press.
Metz, C. 1975. 'Story/Discourse: A Note on Two Kinds of Voyeurisms' in The Imaginary Signifier: Psychoanalysis and the Cinema, The Imaginary Signifier Psychoanalysis and the Cinema Bloomington: Indiana University Press
Osella, C, Osella, F. 2007. Muslim Style in South India. Fashion Theory, 11 (2/3): 1-20.
Osuri, G, and D Ghosh. 2012. 'India/cinema: an archive of politics and pleasures'. Continuum 26 (6):799-802.
Rai, A. 2003. 'Patriotism and the Muslim Citizen in Hindi Films'. Harvard Asia Quarterly
Rajgopal, S. S. 2011. 'Bollywood and neonationalism: The emergence of nativism as the norm in Indian conventional cinema'. South Asian Popular Culture 9 (3):237-246.
Rajiva, M. 2010. 'In Papaji's House: Representations of the father/daughter relationship in South Asian diasporic cinema.' Feminist Media Studies 10.2: 213-228.
Roy-Burman, JJ. 2005. Gujarat Unknown: Hindu-Muslim Syncretism and Humanistic Forays, Mittal Publications.
Sarkar, M. 2001. Muslim Women and the Politics of (In)visibility in Late Colonial Bengal, Journal of Historical Sociology, Vol. 14(2): 226-250
Spige, L 2004. 'Theorizing The Bachelorette: "waves" of feminist media studies', Signs, vol. 30 (1): 1209–1221
Tarlo, E. 2007. 'Marjane Satrapi's Persepolis: A Sartorial Review'. Fashion Theory 11 (2-3):347-356.
Varadarajan, Siddharth .2002. ed. Gujarat, the Making of a Tragedy. Penguin Books India
Wilkinson‐Weber, C. M. 2005. 'Tailoring expectations: how film costumes become the audience's clothes'. South Asian Popular Culture 3 (2):135-159.
Wilton, S. 2012. 'Bound from Head to Toe: The Sari as an Expression of Gendered National Identity'. Studies in Ethnicity and Nationalism 12 (1):190-205.
Yuval-Davis, N. 1997 Gender and Nation. London: Sage.
Web Resources
Ayub, R. 2013 Ishrat Jahan Encounter Killing: Four Characters In Search Of Justice, Tehelka. 13 July http://www.tehelka.com/ishrat-jahan-encounter-killing-four-characters-in-search-of-justice/
Gujarat police charged with 'staged' killing of Ishrat Jahan . BBC 4 July 2013 . http://www.bbc.co.uk/news/world-asia-india-23176245
Ghosh, Palash. 2013. Bollywood at 100: How Big is India's Film Industry. International Business Times. http://www.ibtimes.com/bollywood-100-how-big-indias-mammoth-film-industry-1236299.
Is Bollywood trying to rid Muslim characters of stereotypes? Mail Onile Indian. 15th Feb 2013.
http://www.dailymail.co.uk/indiahome/indianews/article-2279402/WEEKEND-ENTERTAINMENT-Is-Bollywood-trying-rid-Muslim-characters-stereotypes.html
'Love jihad' gets a Bengal reply: Bahu lao, Beti bachao, 'purify' Muslim brides. Indian Express 13 March 2015 http://indianexpress.com/article/india/india-others/love-jihad-gets-a-bengal-reply-bahu-lao-beti-bachao-purify-muslim-brides/
Sachar, Rajinder. 2006. Social, Economic and Educational Status of the Muslim Community of India. Prime Minister's High Level Committee, Government of India. http://iamc.com/reports/2006/pmhlc.muslims.pdf.
Viz, Shivam. July 5 2013. Women condemn Meenakshi Lekhi's sexist slandering of Ishrat Jahan. Kafila. http://kafila.org/2013/07/05/women-condemn-meenakshi-lekhis-sexist-slandering-of-ishrat-jahan/
Woke, Bollywood vs Hollywood: The Complete Breakdown (blog), 1st February, 2007 http://mutiny.wordpress.com/2007/02/01/bollywood-vs-hollywood-the-complete-breakdown/
Zee News. 2013. Hindu terror row: BJP seeks Shinde's removal. 21 January. http://zeenews.india.com/news/nation/hindu-terror-row-bjp-seeks-shindes-removal-rss-says-he-s-darling-of-terrorists_824226.html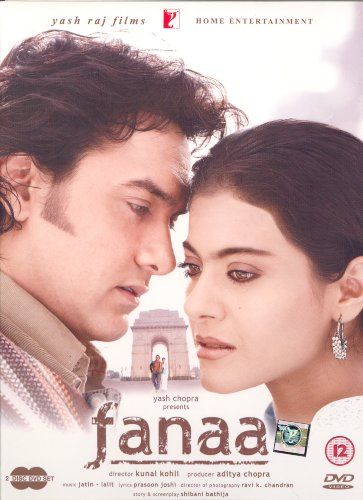 License
Authors who publish with this journal agree to the following terms:
Authors retain copyright and grant the journal right of first publication with the work simultaneously licensed under a Creative Commons Attribution License (CC-BY), which permits use and redistribution of the work provided that the original author and source are credited, a link to the license is included, and an indication of changes which were made. Third-party users may not apply legal terms or technological measures to the published article which legally restrict others from doing anything the license permits.
If accepted for publication authors' work will be made open access and distributed under a Creative Commons Attribution (CC-BY) license unless previously agreed with Exchanges' Editor-in-Chief prior to submission.
Authors are able to enter into separate, additional contractual arrangements for the non-exclusive distribution of the journal's published version of the work (e.g., post it to an institutional repository or publish it in a book), with an acknowledgement of its initial publication in this journal.

Authors are permitted and encouraged to post their work online (e.g., in institutional repositories or on their website) prior to and during the submission process, as it can lead to productive exchanges, as well as earlier and greater citation of published work. (see: The Effect of Open Access)