Current Issue
Vol. 9 No. 2 (2022): Spring 2022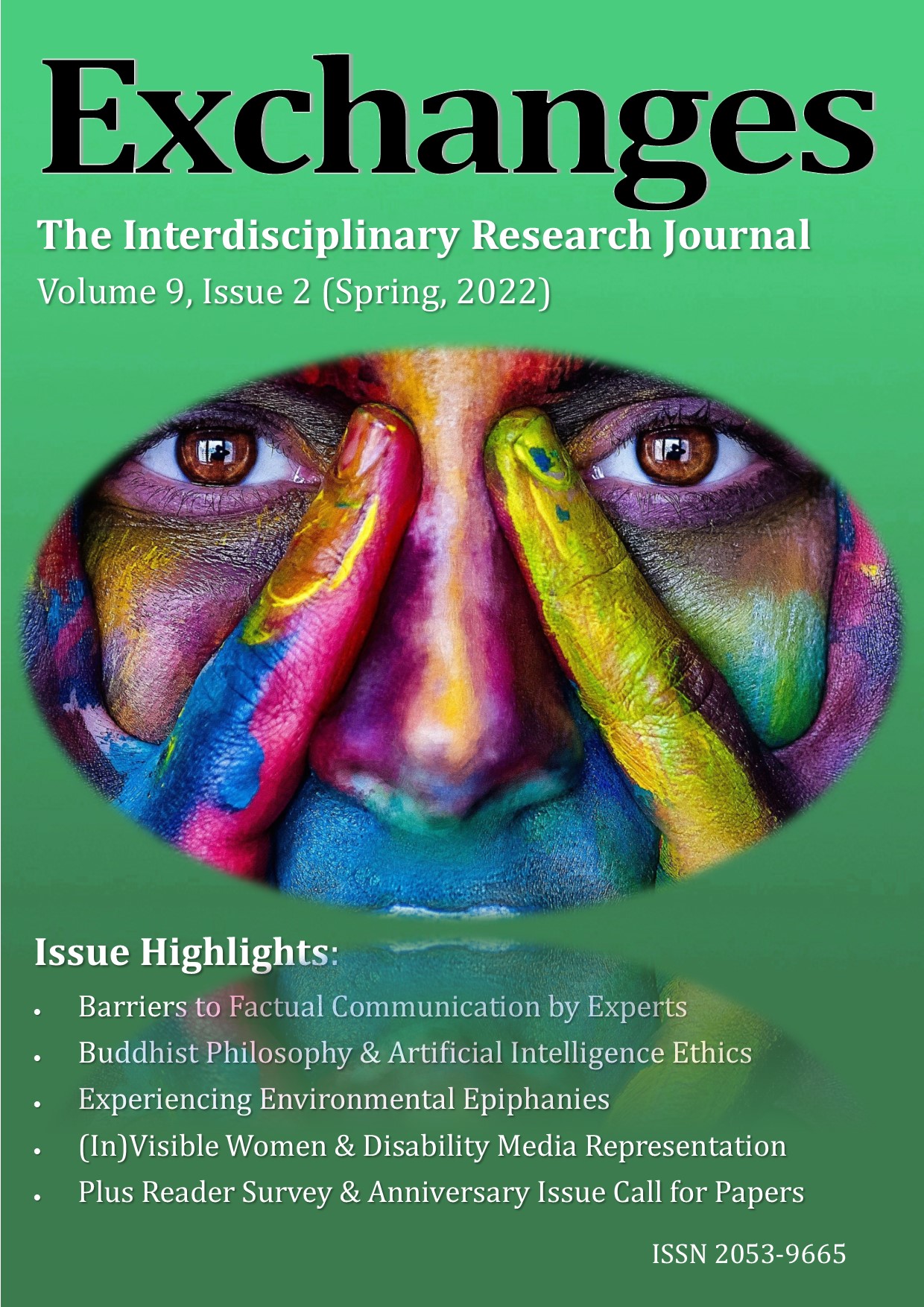 This is the twenty-first issue of Exchanges, published in April 2022. This issue contains a variety of articles from different corners of the disciplinary academic traditions, from authors around the globe. Article topics within include: schizoanalytic cartographies, post-urban life in the Alps, factual divergence and expert trust, challenging stereotypical representation of Italian women, environmental epiphanies, disability representation in the media; along with two extended conversations with noted scholars. The issue's editorial by the Editor-in-Chief briefly introduces the issue and provides an overview of the articles published within it. It also highlights two opportunities for participation through a reader survey and an anniversary call for papers on 'authentic interdisciplinary', alongside the regular open call for contributions to future issues. Ways for readers and authors to engage with the journal in-between issues are also highlighted.
Full Issue
View All Issues
The journal is Diamond Open Access (without any article processing charges), and is published in Spring and Autumn each year.

ISSN 2053-9665
---
Open Call for Papers: Future Issues
Open calls for papers for submissions to future editions of Exchanges have been issued. The Editorial Board invites high-quality article submissions from researchers from all academic fields, especially those demonstrating elements of interdisciplinary or multi-disciplinary content. Submissions in a variety of formats are welcomed, as per our author guidelines.
Please see the call for details, or contact the Managing Editor-in-Chief to discuss potential submissions.
---