Hamlet, Performance and Chaotic Cultural Networks
Keywords:
Chaos theory, performance, network, Shakespeare, Hamlet, theatre
Abstract
Since the 1960s, chaos theory has become an important but controversial tool used by scientists and mathematicians to describe physical or theoretical systems or networks. It explains how the simple can generate the complex. Its central tenets can also provide an alternative language and means of literary interpretation. This article will explore how the principles of chaos theory can be used to close read and systematise various aspects of the language and performance of Shakespeare. The argument is built upon an analysis of Hamlet, in an effort to understand the play and its reproduction as the evolution of interconnected complex networks. Various aspects of the text will be discussed, including its language, structural and character patterning, and its reproduction through performance and cinematic adaptation. Each of these topics, and the characters, devices or ideas they discuss, constitute nodes of the complex network of Hamlet as both text and idea.
Responding to the cultural analysis of other scholars, this article uses Hamlet as an ideal example of how the appropriation of scientific language can defamiliarise a particular literary or dramatic artefact. This allows fresh interpretation and understanding of its location within the broader networks of theatre and culture. I suggest the possibilities of close reading literary works through the lens of chaos and suggest how they might be applied and developed in conjunction with other texts, media or performances.
Downloads
Download data is not yet available.
References
Textual Bibliography
Abbott, Andrew (2001), Chaos of Disciplines, Chicago: University of Chicago Press
Boon, Kevin Alexander (1997), Chaos Theory and the Interpretation of Literary Texts: The Case of Kurt Vonnegut, Lewiston, NY: Edwin Mellen Press
Brady, Patrick (1990), 'Chaos Theory, Control Theory, and Literary Theory or: A Story of Three Butterflies', Literature and Science, 20 (4), 65–79
Crutchfield, James P., Farmer, J. Doyne, Packard, Norman H. and Shaw, Robert S. (1986), 'Chaos', Scientific American, 255 (6), 38–49
Davies, Paul (1987), The Cosmic Blueprint, London: Unwin
Dawkins, Richard (1989), The Selfish Gene, Oxford: Oxford University Press
Demastes, William W. (1994), 'Re-Inspecting the Crack in the Chimney: Chaos Theory from Ibsen to Stoppard', New Theatre Quarterly, 10 (39), 242–54
--- (1998), Theatre of Chaos: Beyond Absurdism, Into Orderly Disorder, Cambridge: Cambridge University Press
Eoyang, Eugene (1989), 'Chaos Misread: Or, There's Wanton in My Soup!', Comparative Literature Studies, 26 (3), 271–84
Feldman, David P. (2012), Chaos and Fractals: An Elementary Introduction, Oxford: Oxford University Press
Gleick, James (1998), Chaos: Making a New Science, London: Heinemann
Hawkins, Harriett (1995), Strange Attractors: Literature, Culture and Chaos Theory, New York; London: Prentice Hall
Hayles, N. Katherine (1989), 'Chaos as Orderly Disorder: Shifting Ground in Contemporary Literature and Science', New Literary History, 20 (2), 305–22
--- (1990), Chaos Bound: Orderly Disorder in Contemporary Literature and Science, Ithaca, NY: Cornell University Press
Howard, Tony (2007), Women as Hamlet: Performance and Interpretation in Theatre, Film and Fiction, Cambridge: Cambridge University Press
Kellert, Stephen H. (2008), Borrowed Knowledge: Chaos Theory and the Challenge of Learning Across Disciplines, London: University of Chicago Press
Newell, William H. (2001), 'A Theory of Interdisciplinary Studies', Issues in Integrative Studies, 19, 1–25
Paulson, William R. (1988), The Noise of Culture: Literary Texts in a World of Information, London: Cornell University Press
Porush, David (1992), 'Literature as Dissipative Structure: Prigogine's Theory and the Postmodern "Chaos" Machine', in Greeberg, Mark L. and Schachterle, Lance (eds.), Literature and Technology, Bethlehem, PA: Lehigh University Press, 275–306
Prigogine, Ilya, and Stengers, Isabelle (1985), Order Out of Chaos: Man's New Dialogue With Nature, London: Flamingo
Shakespeare, William (2003), Hamlet: Prince of Denmark, ed. Edwards, Philip, Cambridge: Cambridge University Press
Smith, W., and Higgins, M. (2003), 'Postmodernism and Popularisation: The Cultural Life of Chaos Theory', Culture and Organization, 9 (2), 93–104
Sokal, Alan, and Bricmont, Jean (1998), Fashionable Nonsense: Postmodern Intellectuals' Abuse of Science, New York: Picador
Wittgenstein, Ludwig (1968), Philosophical Investigations, trans. Anscombe, G. E. M., Oxford: Blackwell
Performances cited
Almereyda, Michael (2000), Hamlet, [DVD], USA: double A Films
Brannagh, Kenneth (1996), Hamlet, [DVD], USA: Warner Home Video
Doran, Gregory (2009), Hamlet, [DVD], UK; Japan; USA: BBC
Gade, Svend (1921), Hamlet, [online], Germany: Art-Film GmbH, available from [17 April 2013]
Gielgud, Sir John (1964), Hamlet, [DVD], USA: Theatrofilm
Kozintsev, Grigori (1964), Hamlet, [DVD], Soviet Union: Lenfilm
Olivier, Laurence (1948), Hamlet, [DVD], UK: Two Cities Films
Maurice, Clement (1900), Le Duel d'Hamlet, [online], France: Phono-Cinema-Theatre, available from [21 September 2015]
Shakespeare, William (2013), Hamlet, Directed by David Farr, Royal Shakespeare Company, Royal Shakespeare Theatre, Stratford-Upon-Avon, [30 March 2013]
Zeffirelli, Franco (1990), Hamlet, [DVD], USA; UK; France: Canal+; Caralco Pictures; Icon Entertainment International; Marquis; Nelson Entertainment; Sovereign Pictures; Warner Bros.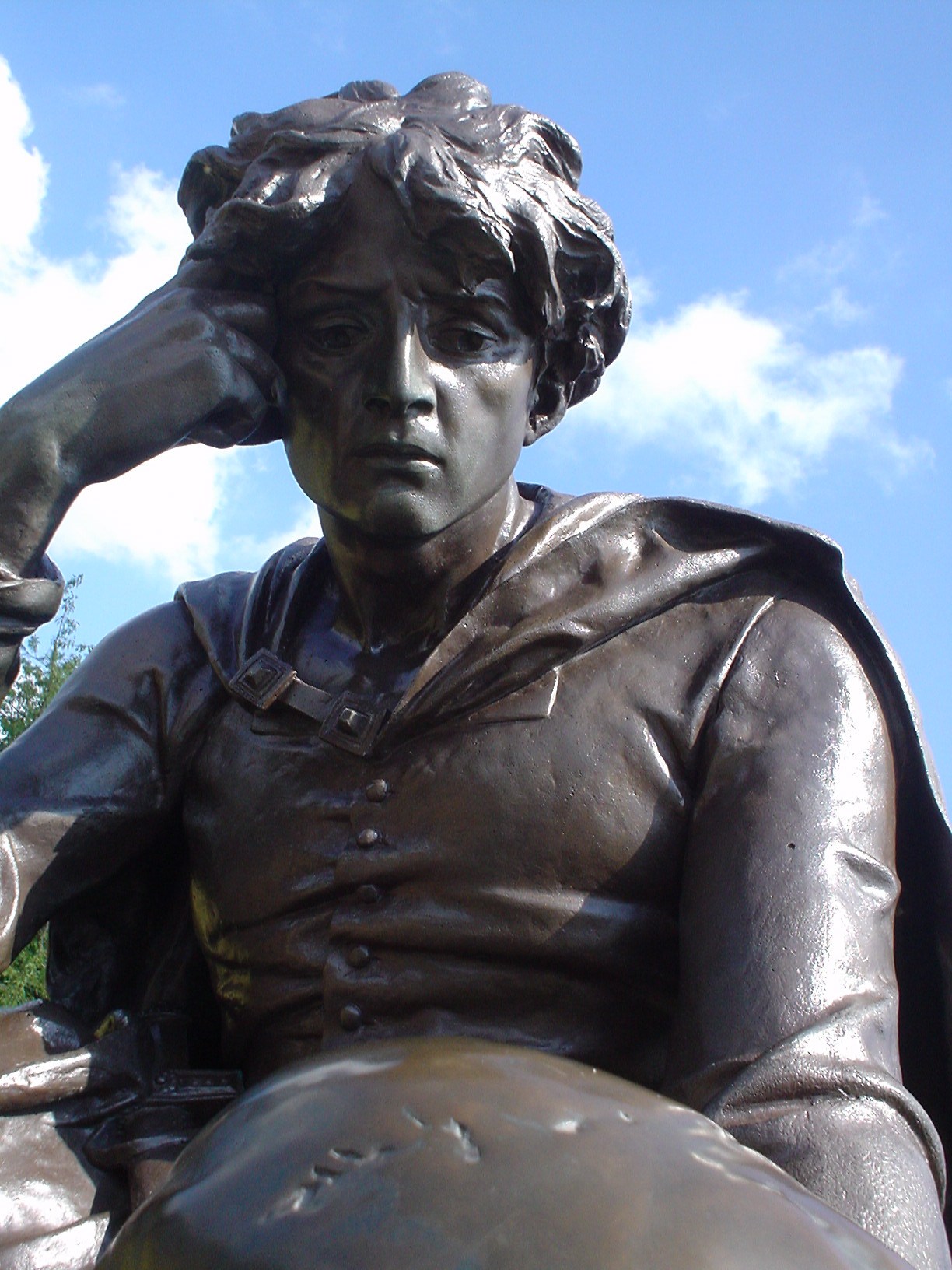 Section
New Approaches to Theatre and Performance Studies
License
Authors who publish with this journal agree to the following terms:
Authors retain copyright and grant the journal right of first publication with the work simultaneously licensed under a Creative Commons Attribution License (CC-BY), which permits use and redistribution of the work provided that the original author and source are credited, a link to the license is included, and an indication of changes which were made. Third-party users may not apply legal terms or technological measures to the published article which legally restrict others from doing anything the license permits.
If accepted for publication authors' work will be made open access and distributed under a Creative Commons Attribution (CC-BY) license unless previously agreed with Exchanges' Editor-in-Chief prior to submission.
Authors are able to enter into separate, additional contractual arrangements for the non-exclusive distribution of the journal's published version of the work (e.g., post it to an institutional repository or publish it in a book), with an acknowledgement of its initial publication in this journal.

Authors are permitted and encouraged to post their work online (e.g., in institutional repositories or on their website) prior to and during the submission process, as it can lead to productive exchanges, as well as earlier and greater citation of published work. (see: The Effect of Open Access)