'Speaking to Others' in Nancy Huston's The Goldberg Variations and Slow Emergencies
Keywords:
speaking to/for, other(s), minority, subaltern, imperial, intersectional
Abstract
Nancy Huston has previously claimed that her lack of any clear-cut national identity, or of any strong affiliation to her original cultural heritage, enables her to take on multiple identities within her literature. Huston's claim, however, can be deemed problematic if it presupposes a right to speak on the behalf of minority or 'subaltern' figures. This is particularly problematic in view of Huston's position as a white middle-class writer. In other words, the representation of others in literature can entail imperial repercussions. I will begin this article by postulating that literature can constitute a means of representing ourselves as other, or others tout-court (in keeping with Huston's transnational approach to(self-)representation), before turning to the work of Gayatri Spivak to illustrate how literary representations of others can betray a neo-colonial or imperial character. I will then establish the ways in which Huston avoids an imperial representation of others in The Goldberg Variations and Slow Emergencies by speaking to rather than for others. This article will also explore how this process is underpinned by an intersectional reading of otherness, in keeping with the critical work of Kimberlé Crenshaw and Elisabeth Spelman, and reminiscent of Gilles Deleuze and Félix Guattari's concept of 'becoming-minoritarian' and Rosi Braidotti's of 'becoming-woman' which, in the case of Huston's literature, are key to distinguishing between minority and 'subaltern' figures. In both cases, I will demonstrate how Huston speaks to not for others in both of the studied novels, and how, in so doing, she challenges monolithic and binary categories of being.
Downloads
Download data is not yet available.
References
Alcoff, L. M. (2010), 'The Problem of Speaking for Others', http://www.alcoff.com/content/speaothers.html, accessed 30 January 2015
Braidotti, R. (1994), Nomadic Subjects, New York: Columbia University Press
Britton, C. M. (1999)., Edouard Glissant and Postcolonial Theory: Strategies of Language and Resistance, Charlottesville: University Press of Virginia
Contractor, S. (2012), Muslim Women in Britain: De-mystifying the Muslimah, Abingdon: Routledge
Crenshaw, K. (2003),'Mapping the Margins: Intersectionality, Identity Politics, and Violence Against Women of Colour', in Alcoff, L. M. and Mendieta, E. (ed.), Identities: Race, Class, Gender, and Nationality, Oxford: Blackwell, pp. 175-00
De Kock, L. (1992), 'Interview with Gayatri Chakravorty Spivak: New Nation Writers Conference in South Africa', ARIEL: A Review of International English Literature, 23 (3), http://ariel.synergiesprairies.ca/ariel/index.php/ariel/article/viewFile/2505/2458, accessed 19 august 2015, 29-47
Deleuze, G. and Guattari, F. (2013), A Thousand Plateaus, London: Bloomsbury
Deschênes, M. (2013), 'Penser la Création Littéraire avec Paul Ricœur', Fabula: La Recherche en Littérature, 1, http://www.fabula.org/colloques/document1907.php, accessed 16 November 2014
Dvořák, M. and Koustas, J. (ed.) (2004), Vision/Division: L'œuvre de Nancy Huston, Ottawa: University of Ottawa Press
Holmes, D. (2010), 'To Write is a Transitive Verb: Nancy Huston and the Ethics of the Novel', Contemporary French and Francophone Studies, 14 (1), 85-92
Huston, N. (1994), La Virevolte, Paris: Actes Sud
Huston, N. (2013), Les Variations Goldberg, Arles: Actes Sud
Huston, N. (2007), 'Traduttore non è Traditore', in Le Bris, M. And Rouaud, J. (ed.), Pour une Littérature-Monde, Paris : Gallimard, pp. 151-160
Le Bris, M. (2010), 'Lisez Rimbaud!', in Le Bris, M. and Rouaud, J. (ed.), Je est un Autre: Pour une Identité-Monde, Paris: Gallimard, pp. 11-27
Lorraine, T. (2011), Deleuze and Guattari's Immanent Ethics: Theory, Subjectivity, and Duration, New York: SUNY Press
Ricœur, P. (1990), Soi-Même Comme un Autre, Paris: Éditions du Seuil
Spelman, E. (1988), Inessential Woman: Problems of Exclusion in Feminist Thought, London: The Women's Press
Spivak, G. C. (2013), An Aesthetic Education in the Era of Globalization, Cambridge: Harvard University Press
Spivak, G. C. (1993), 'Can the Subaltern Speak?', in Williams, P. and Chrisman, L. (ed.), Colonial Discourse and Post-Colonial Theory: A Reader, Hemel Hempstead: Harvester
Spivak, G. C. (1981), 'French Feminism in an International Frame', Yale French Studies, 62, http://www.jstor.org/stable/2929898, accessed 14 september 2015, 154-184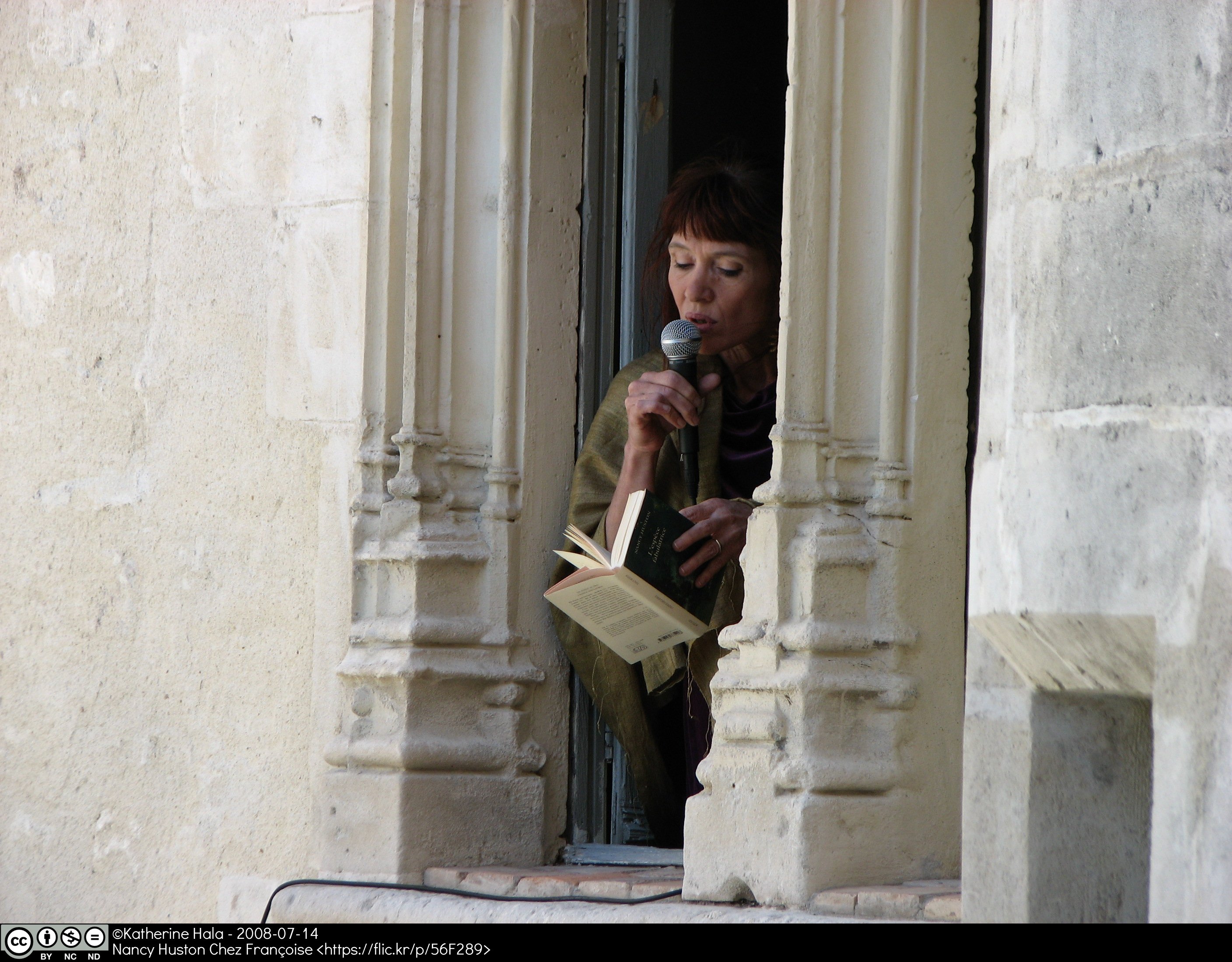 Downloads
License
Authors who publish with this journal agree to the following terms:
Authors retain copyright and grant the journal right of first publication with the work simultaneously licensed under a Creative Commons Attribution License (CC-BY), which permits use and redistribution of the work provided that the original author and source are credited, a link to the license is included, and an indication of changes which were made. Third-party users may not apply legal terms or technological measures to the published article which legally restrict others from doing anything the license permits.
If accepted for publication authors' work will be made open access and distributed under a Creative Commons Attribution (CC-BY) license unless previously agreed with Exchanges' Editor-in-Chief prior to submission.
Authors are able to enter into separate, additional contractual arrangements for the non-exclusive distribution of the journal's published version of the work (e.g., post it to an institutional repository or publish it in a book), with an acknowledgement of its initial publication in this journal.

Authors are permitted and encouraged to post their work online (e.g., in institutional repositories or on their website) prior to and during the submission process, as it can lead to productive exchanges, as well as earlier and greater citation of published work. (see: The Effect of Open Access)