Anorexia and Its Metaphors
Keywords:
anorexia, metaphor, eating disorders, body image, female body, visibility
Abstract
This article highlights questions about a number of popularly held beliefs regarding anorexia nervosa. The beliefs this article addresses include that it is a 'disease' caused by socio-cultural pressures on women to be excessively thin or self-effacing; and that in the post-war period the problem has increased to the level of an epidemic. Using the influential insights offered by cultural critic Susan Sontag's consideration of 'illness as metaphor', the article examines the ways in which these beliefs are culturally constructed through metaphorical thinking. Without discounting the socio-cultural explanations for the increased diagnosis of anorexia, it suggests that the breaking down of these powerful metaphors would be constructive in order to achieve a more measured cultural view of the problem. Drawing on key publications from the last 50 years, contemporary press reports and historical research on anorexia I argue that the myths surrounding the disorder confer on it a potency that is out of proportion to its cultural importance.
Downloads
Download data is not yet available.
References
American Psychiatric Association (2013), Diagnostic and Statistical Manual of Mental Disorders: DSM 5, Washington D.C.: American Psychiatric Publishing
American Psychiatric Association (2000), Diagnostic and Statistical Manual of Mental Disorders: DSM-IV-TR, Washington D.C.: American Psychiatric Association
Arnold, C. (2013), Decoding Anorexia: How Breakthroughs in Science Offer Hope for Eating Disorders, New York/London: Routledge
Boseley, S. (2014), 'Rise in hospital admissions for young people with eating disorders', Guardian, 30 January, http://www.theguardian.com/society/2014/jan/30/rise-hospital-admissions-young-people-eating-disorders, accessed 6 November 2015
Bruch, H. (2001), The Golden Cage: The Enigma of Anorexia Nervosa, Cambridge, Mass/London: Harvard University Press
Brumberg, J. (2000), Fasting Girls: The History of Anorexia Nervosa, New York: Vintage.
Cusk, R. (2012). 'The anorexic statement', New Statesman, 31 October, http://www.newstatesman.com/lifestyle/lifestyle/2012/10/anorexic-statement, accessed 6 November 2015
Dugan E. (2014), 'Eating disorders soar among teens – and social media is to blame', Independent, 26 January, http://www.independent.co.uk/life-style/health-and-families/health-news/exclusive-eating-disorders-soar-among-teens-and-social-media-is-to-blame-9085500.html, accessed 6 November 2015
Freud, S. (2001 [1895]), 'Extracts from the Fleiss Papers', in Standard Edition of the Complete Psychological Works of Sigmund Freud, Vol 1, London: Vintage
Gull, W. (1874), 'Anorexia Nervosa', Transactions of the Clinical Society of London VII: 22-28
Haycock, D. (2008), Mortal Coil: A Short History of Living Longer, New Haven/London: Yale University Press
Hitchens, P. (2012), The War We Never Fought: The British Establishment's Surrender to Drugs, London: Bloomsbury
Lader, W. Contario, K. and Whitlock, J. (2007), 'The Internet and Self-Injury: What Psychotherapists Need to Know', Journal of Clinical Psychology, 63: 1135-43
Lasègue, C. (1873), 'De L'anorexie hystérique', Archives générales de la médecine, 6: 385-403.
Lawrence, M. (1979), 'Anorexia Nervosa: The Control Paradox', Women's Studies International Quarterly, 2: 93-101
Makino, M. K. Tsuboi and L. Dennerstein. (2004). 'Prevalence of Eating Disorders: A Comparison of Western and Non-Western Countries', Medscape General Medicine, 6 (3): 49
Moran, C. (2011), How to Be a Woman, London: Ebury
Nock, M. (2009), Understanding Nonsuicidal Self-Injury: Origins, Assessment, and Treatment, Washington, D.C.: American Psychological Association
Orbach, S. (2005), Hunger Strike: The Anorectic's Struggle as a Metaphor for Our Age, London: Karnac Books
Pike, K. and P. Dunne. (2015). 'The rise of eating disorders in Asia: a review', Journal of Eating Disorders, 48 (6): 1-14
Schaler, J. (2000), Addiction Is a Choice, Chicago: Open Court
Sontag, S. (1978), Illness as Metaphor, Harmondsworth: Penguin
Wilkin, G. (2013), 'What young girls can learn from my anorexia', Telegraph, 20 September, http://www.telegraph.co.uk/women/womens-life/10323519/Former-model-What-young-girls-can-learn-from-my-anorexia.html, accessed 31 March 2016
Wilson, S. (2014), 'The Iconography of Anorexia Nervosa in the Long Nineteenth Century', in Scarth, K. Chung, J. and Scott, F. (eds), Picturing Women's Health, London: Pickering and Chatto: 77-104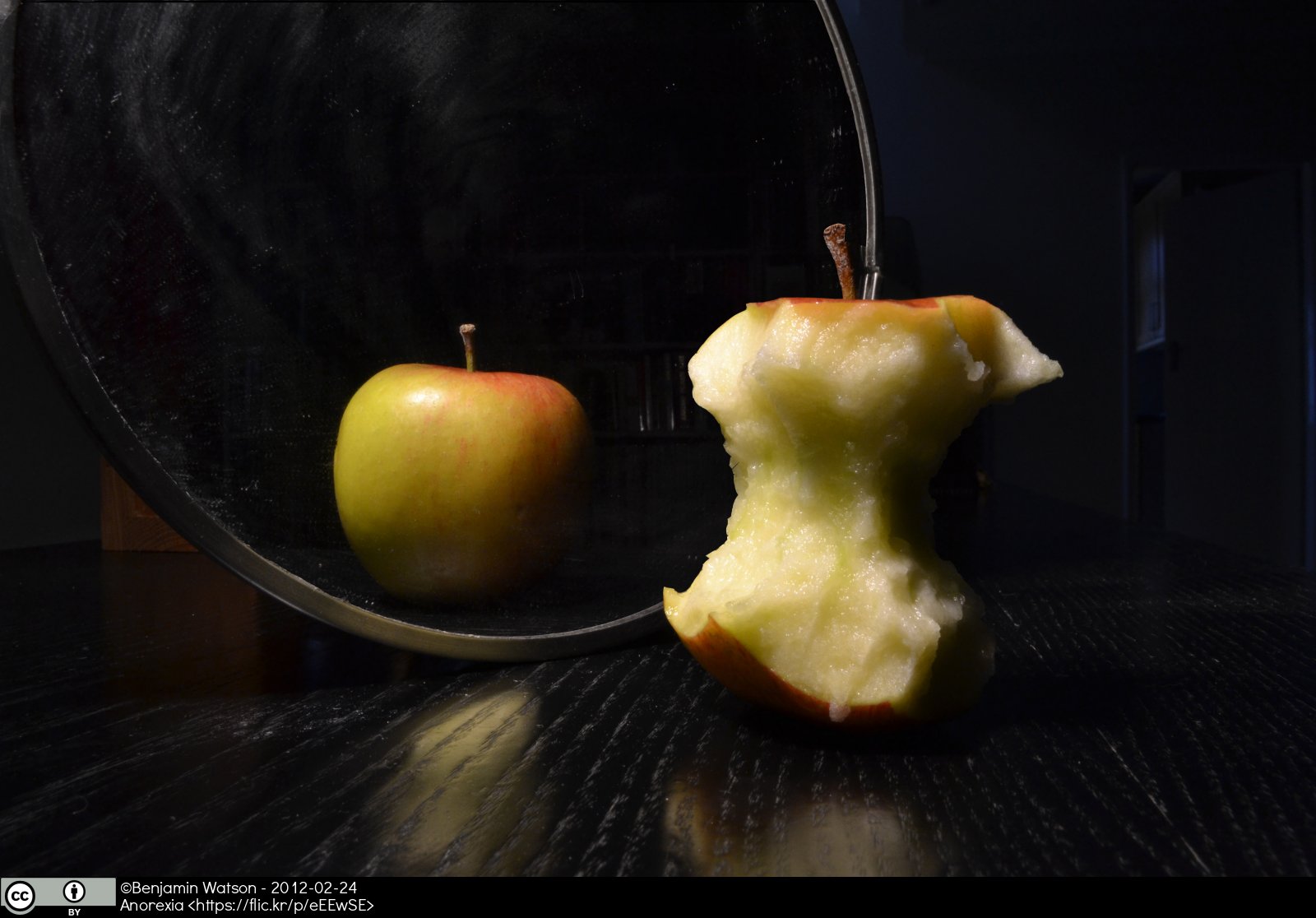 Downloads
License
Authors who publish with this journal agree to the following terms:
Authors retain copyright and grant the journal right of first publication with the work simultaneously licensed under a Creative Commons Attribution License (CC-BY), which permits use and redistribution of the work provided that the original author and source are credited, a link to the license is included, and an indication of changes which were made. Third-party users may not apply legal terms or technological measures to the published article which legally restrict others from doing anything the license permits.
If accepted for publication authors' work will be made open access and distributed under a Creative Commons Attribution (CC-BY) license unless previously agreed with Exchanges' Editor-in-Chief prior to submission.
Authors are able to enter into separate, additional contractual arrangements for the non-exclusive distribution of the journal's published version of the work (e.g., post it to an institutional repository or publish it in a book), with an acknowledgement of its initial publication in this journal.

Authors are permitted and encouraged to post their work online (e.g., in institutional repositories or on their website) prior to and during the submission process, as it can lead to productive exchanges, as well as earlier and greater citation of published work. (see: The Effect of Open Access)