Training Future Actors in the Food System: A new collaborative cross-institutional, interdisciplinary training programme for students
Kelly Reed

University of Warwick

Rosemary Collier

University of Warwick

Rebecca White

University of Oxford

Rebecca Wells

City University of London

John Ingram

University of Oxford

Rosina Borrelli

University of Oxford

Barbara Haesler

Leverhulme Centre for Integrative Research on Agriculture and Health (LCIRAH)

Martin Caraher

City University of London

Tim Lang

City University of London

Alex Arnall

University of Reading

Raquel Ajates Gonzalez

City University of London

Harley Pope

University of Reading

Lauren Blake

Leverhulme Centre for Integrative Research on Agriculture and Health (LCIRAH)

Roger Sykes

University of Oxford
Keywords:
Food Security, Systems thinking, Virtual Learning Environment, Pedagogy
Abstract
There is an urgent need to train a cohort of professionals who can address and resolve the increasing number of fundamental failings in the global food system. The solutions to these systemic failings go far beyond the production of food, and are embedded within broad political, economic, business, social, cultural and environmental contexts. The challenge of developing efficient, socially acceptable and sustainable food systems that meet the demands of a growing global population can only be tackled through an interdisciplinary systems approach that integrates social, economic and environmental dimensions. The new cross-institutional training programme, IFSTAL (Innovative Food Systems Teaching and Learning), is designed to improve post-graduate level knowledge and understanding of food systems from a much broader interdisciplinary perspective, which can be applied to students' own studies. Ultimately, these graduates should be equipped to apply critical interdisciplinary systems thinking in the workplace to understand how problems are connected, their root causes and where critical leverage points might be.  This article outlines the programme and presents a review of its first year (2015-2016 academic year).
Note: Rosina Borrelli's surname is misspelled as 'Borelli' in the paper and should be cited by the author's correct name in all references.
Downloads
Download data is not yet available.
References
Ajates Gonzalez, Raquel and Rebecca, Wells (2016), 'Tackling Food Topics', Magazine of the British Sociological Association, Spring 2016, pp. 35
Al-Ajlan, A. and H, Zedan (2008), 'Why Moodle', in Proceedings of the 2008 12th IEEE International Workshop on Future Trends of Distributed Computing Systems, FTDC, 2008, Kunming, China, Institute of Electrical and Electronics Engineer, pp. 58-64
Aycock, A.., C. Garnham and R. Kaleta (2002), 'Lessons learned from the hybrid course project', Teaching with Technology Today, 8(6)
Biggs, J.B. (2002), Aligning teaching assessment to curriculum objectives. LTSN Imaginative Curriculum website www.ltsn.ac.uk/genericcentre, accessed 20 December 2016
Bruff, D.O., D.H. Fisher., K.E. McEwen and B.E. Smith (2013), 'Wrapping a MOOC: Student Perceptions of an Experiment in Blended Learning', Journal of Online Learning and Teaching, 9.2, 187
Ericksen, P. J. (2008), 'Conceptualizing food systems for global environmental change research', Global Environmental Change, 18, 234–245
Ericksen, P. J., B. Stewart., J. Dixon., D. Barling., P. Loring., M. Anderson and J. Ingram (2010), 'The value of a food system approach', in Ingram, J., P. Ericksen and D. Liverman (eds.), Security and global environmental change, London: Earthscan, pp. 25-45
FAO (1996), Rome declaration and world food summit plan of action, Rome: FAO
FAO (2015), The State of Food Insecurity in the World, Rome: FAO
FAO (2016), The State of Food and Agriculture: Climate Change, Agriculture and Food Security, Rome: FAO
Fry, H., S. Ketteridge and S. Marshall (2008), A handbook for teaching and learning in higher education: Enhancing academic practice, London: Routledge
Goring S.J., K.C. Weathers., W.K. Dodds., P.A. Soranno., L.C. Sweet., K.S. Cheruvelil., J.S. Kominoski., J. Rüegg., A.M. Thorn and R.M. Utz (2014), 'Improving the culture of interdisciplinary collaboration in ecology by expanding measures of success', Frontiers in Ecology and the Environment, 12(1), 39-47
GPAFSN (2016),' The Global Panel on Agriculture and Food Systems for Nutrition', Food systems and diets: Facing the challenges of the 21st century, 23rd September 2016.
Grafton, R.Q., C. Daugbjerg and M.E. Qureshi (2015), 'Towards food security by 2050', Food Security, 7, 179-183
Hill, P. (2012), 'Online educational delivery models: A descriptive view', EDUCAUSE Review, 47(6), 84-97
Ingram, J.S.I. and M. Brklacich (2002), 'Global Environmental Change and Food Systems (GECAFS). A new, interdisciplinary research project', Die Erde, 113, 427-435
Ingram, J.S.I. (2009), 'Food system concepts', in Rabbinge, R. and A. Linneman (eds.) ESF/COST Forward Look on European Food Systems in a Changing World, European Science Foundation, Strasbourg
Ingram, J.S.I. (2011), 'A food systems approach to researching food security and its interactions with global environmental change', Food Security , 3, 417-431
Jones, A.D., F.M. Ngure., G. Pelto and S.L. Young (2013), 'What are we assessing when we measure food security? A compendium and review of current metrics', Advances in Nutrition, 4(5), 481-505
Kezar, A. (2005), 'Redesigning for Collaboration within Higher Education Institutions', Research in Higher Education 46(7), 831-860
Monk, N., C. Chillington Rutter., J. Neelands and J. Heron (2011), Open-space Learning: A Study in Transdisciplinary Pedagog, London: Bloomsbury Academic
Parker, P. (2011), A Guide to Writing Learning Outcomes for Modules and Programmes,
http://jiscdesignstudio.pbworks.com/f/Learning%20Outcomes%20paper%20Pam%20May11.pdf, accessed 20 December 2016
Smith, K.A. and P.K. Imbrie (2007), Teamwork and project management (3rd edn), New York, NY: McGraw Hill
Smith, V. (2001), Feeding the world: a challenge for the twenty-first century, Boston: MIT Press
Sobal, J., L.K. Khan and C. Bisogni (1998), 'A conceptual model of the food and nutrition system', Social Science & Medicine 47, 853–863
Tanumhardjo, S., S. Anderson., M. Kaufer-Horwitz., L. Bode and N.J. Emenaker (2007), 'Poverty, Obesity, and Malnutrition: An International Perspective Recognizing The Paradox', Journal of the American Dietetic Association 107(11), 1966-1972
Tilman, D and M. Clark (2015), 'Food, Agriculture & the Environment: Can We Feed the World & Save the Earth?', Daedalus 144 (4), 8-23
World Bank (2011) The Growing Danger of Non-Communicable Diseases. Acting Now to Reverse Course. Washington DC: World Bank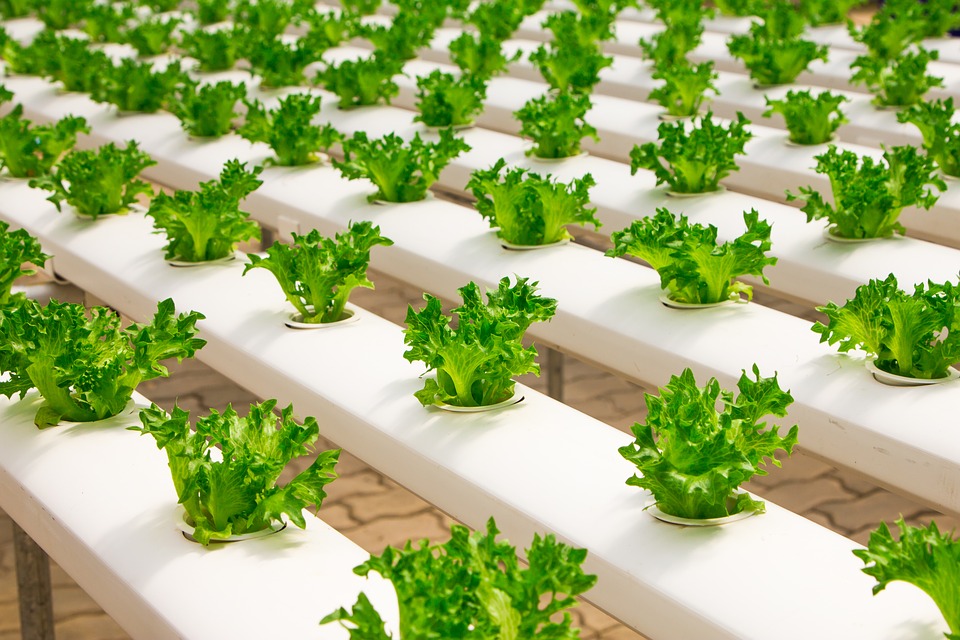 Copyright (c) 2017 Exchanges: the Warwick Research Journal
This work is licensed under a Creative Commons Attribution-NonCommercial-ShareAlike 4.0 International License.
Authors who publish with this journal agree to the following terms:
Authors retain copyright and grant the journal right of first publication with the work simultaneously licensed under a Creative Commons Attribution License (CC-BY), which permits use and redistribution of the work provided that the original author and source are credited, a link to the license is included, and an indication of changes which were made. Third-party users may not apply legal terms or technological measures to the published article which legally restrict others from doing anything the license permits.
If accepted for publication authors' work will be made open access and distributed under a Creative Commons Attribution (CC-BY) license unless previously agreed with Exchanges' Editor-in-Chief prior to submission.
Authors are able to enter into separate, additional contractual arrangements for the non-exclusive distribution of the journal's published version of the work (e.g., post it to an institutional repository or publish it in a book), with an acknowledgement of its initial publication in this journal.

Authors are permitted and encouraged to post their work online (e.g., in institutional repositories or on their website) prior to and during the submission process, as it can lead to productive exchanges, as well as earlier and greater citation of published work. (see: The Effect of Open Access)