Luce Irigaray
Katharina Karcher

University of Warwick
Abstract
Luce Irigaray is the Director of Research in Philosophy at the Centre National de la Recherche Scientifique de Paris. A doctor in linguistics and philosophy, a leading cultural theorist, an experienced therapist and author of more than 30 books on a range of subjects, Luce Irigaray truly is an interdisciplinary thinker. Thanks to support from the French Embassy in London, the Institute of Advanced Study, the Centre for the Study of Women and Gender, the Society for Women in Philosophy (SWIP), and the Departments of English and History, she visited the University of Warwick on 7 June 2013. A lecture and roundtable discussion was attended by students and academics from many different departments, forming questions and ideas across and beyond disciplines. The day concluded with a reception and animated conversations that carried on until late in the evening.  Before leaving Warwick, Luce Irigaray kindly agreed to give an exclusive interview to 'Exchanges', some of which is included in this discussion of her ideas.
References
Grosz, E. (1994) 'Sexual Difference and the Problem of Essentialism', in The essential difference, N. Schor and E. Weed (eds) Bloomington ; Indianapolis: Indiana University Press, pp. 82-97
Irigaray, L. (2008) Conversations, London: Continuum
Irigaray, L. and Guynn, (1995) 'The Question of the Other', Yale French Studies, 87, pp. 7-19
Schor, N. (1994) "This Essentialism Which Is Not One: Coming to Grips with Irigaray." In Engaging with Irigaray: Feminist Philosophy and Modern European Thought, C. Burke, N. Schor, and M. Whitford (eds), New York, NY: Columbia University Press, pp. 57-78.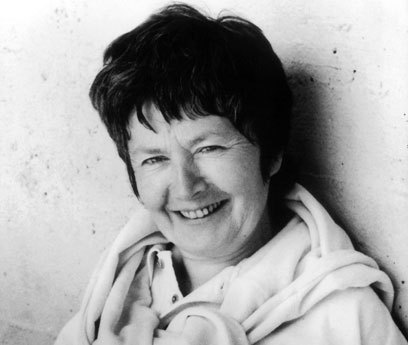 Section
'Exchanges' - Conversations with...
This work is licensed under a Creative Commons Attribution-NonCommercial-ShareAlike 4.0 International License.
Authors who publish with this journal agree to the following terms:
- Authors retain copyright and grant the journal right of first publication with the work simultaneously licensed under a Creative Commons Attribution Non-Commercial Share Alike License that allows others to share the work with an acknowledgement of the work's authorship and initial publication in this journal, providing it is not used for commercial purposes and any derivative work is shared with the same license.
- Authors are able to enter into separate, additional contractual arrangements for the non-exclusive distribution of the journal's published version of the work (e.g., post it to an institutional repository or publish it in a book), with an acknowledgement of its initial publication in this journal.
- Authors are permitted and encouraged to post their work online (e.g., in institutional repositories or on their website) prior to and during the submission process, as it can lead to productive exchanges, as well as earlier and greater citation of published work (See
The Effect of Open Access
).